This week we have fantastic colour and light installations to enjoy in Stockholm – light in the dark! The light installations are switched on at around 15.30 and light up well into the evening on 5-13 December.
Nobel Week Lights is a new way to celebrate this year's Nobel Prize in Stockholm. Several of the lighting installations installed around the city are inspired by the Nobel laureates' discoveries.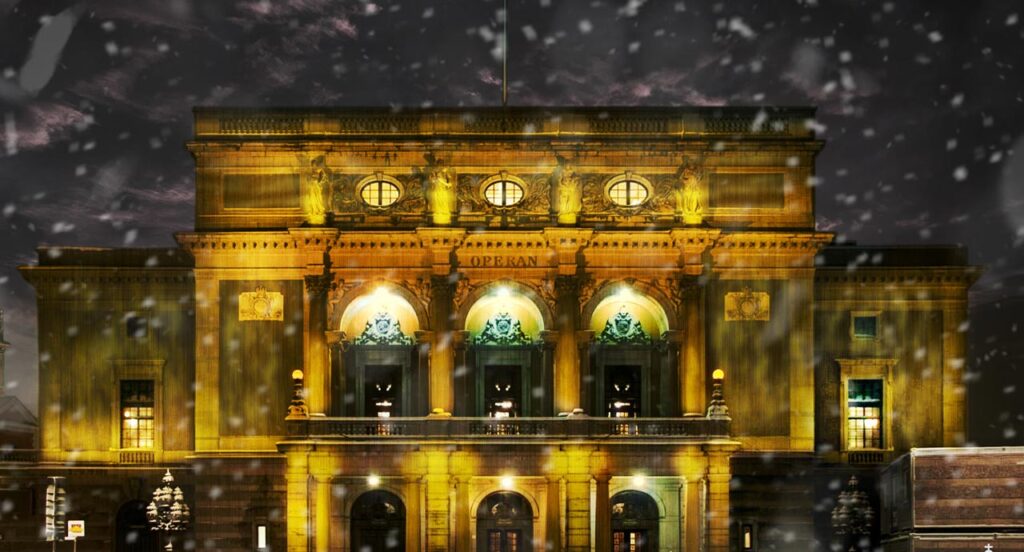 With dance and music, we have offered community for 250 years. We want to continue to do that – even during this dark period. So instead of shutting down when all activities have now stopped – we light up our house as a symbol of brighter times. A time when we can meet again in a dark salong filled with opera and ballet.
The lighting installation is created by Patrik Becker, Lighting, Sound and Video Manager and Hans Håkansson Lighting Master at the Royal Opera.
Take a digital tour to all installations