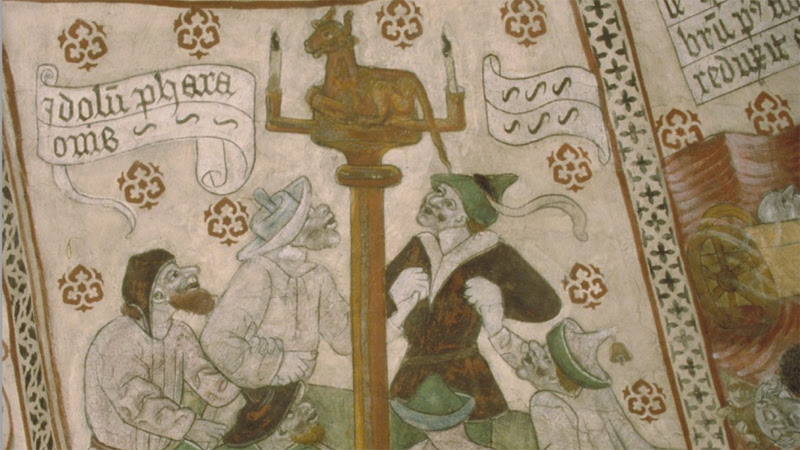 Over the years, art historians have presented magnificent books about the medieval church paintings in Sweden, in Mälardalen and Västergötland, in Småland and on Gotland, in Östergötland and elsewhere. The people, environments and symbols depicted have captured the attention of visitors for centuries. The medieval painters have left permanent marks on walls, ceilings and arches.
In Medieval Pigments, the reader may encounter these paintings, but under different signs. How have they been made? What does the colour consist of? What pigments were used? Anders G. Nord tells what the history of pigments reveals. Through many examples, the viewer will understand how the colour once appeared and what time has changed. What significance the church's location had, when and how the church came into being, what pigments were then available. These are basic facts, but previously rarely or never addressed.
Nord describes how the paintings were built up, which dyes were used and where the pigments came from.
Anders G. Nord is an associate professor of chemistry and has for a large part of his professional life worked in cultural conservation, including at the Swedish Museum of Natural History and the National Heritage Board.
Anders Nord:
Medeltida pigment. Färgen i de gamla kyrkomålningarna
Carlsson Bokförlag
Released 2021